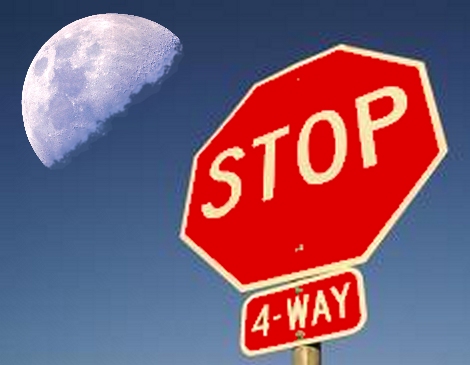 What is the 'Moon void of course'? It denotes the period after the Moon has made its last major aspect to a planet but before it has entered the next sign. According to astrologers, it is a strange period, when anything decided, arranged, fixed, agreed upon, fails to materialise in the manner anticipated at the time. Traditionally it was used by horary astrologers as an indicator that the answer to the question asked when the moon was void was that 'nothing will come of it.'

However the 'void' is a phenomenon that (to the surprise of astrologers and sceptics) appears to work in an extraordinary way in real life. Typical events that occurred in the void were:
The annual Oxford and Cambridge boat race started at 2.15pm on 7 April 2012. Only this year it was different. First the race was temporarily stopped when race marshal, Sir Matthew Pinsent saw a protester in a black wetsuit risking decapitation by swimming in front of the boats. After resuming the race the oars of the boats collided resulting in one of the Oxford crew having his blade smashed. After Cambridge won, the Oxford bow was rushed to hospital suffering from exhaustion.



President Trump defied the polls to win the 2016 US election. To widespread surprise including pollsters, journalists, politicians and even most astrologers, Hillary Clinton, who had consistently held the lead in the polls and won the popular vote, failed to win enough Electoral College votes to win the Presidency.


US Election 2000 (led to an impasse between George W Bush and Al Gore)


US Presidential inauguration on January 20th 2009 (Due to errors in the wording of the oath of allegiance, Obama had to be sworn in at a second ceremony without a Bible the next day.)



Tweet forecasting the 2016 Trump Election

The UK Grand National Horse race on 3 April 1993. On the second false start, 30 of the 39 horses continued the race. Seven horses complete the two-lap course with their riders. This was the first time that the steeplechase was declared 'null and void'. Bookmakers refunded £75 million in void bets.


The wedding of Andrew and Sarah Ferguson - Duke and Duchess of York on 23 July 1986 at 11.30 am. Fergie fluffed her lines and promised to obey her husband at the ceremony. The couple split in 1992 and divorced in 1996. Sarah lost her royal title and has since wavered between estrangement from the Royal Family to the possiblity of remarriage with Prince Andrew.
[Many people have successful marriages even thought the moon was void during the ceremony and many marriages outside the void fail. However, when a weddding occurs int he void, marriage does not go as expected. An example is a strong personality might be expected to dominate a marriage and the reverse tends to occur.]
In all cases (and many others) these were major public events whose outcome was different from what was expected by masses of people involved.